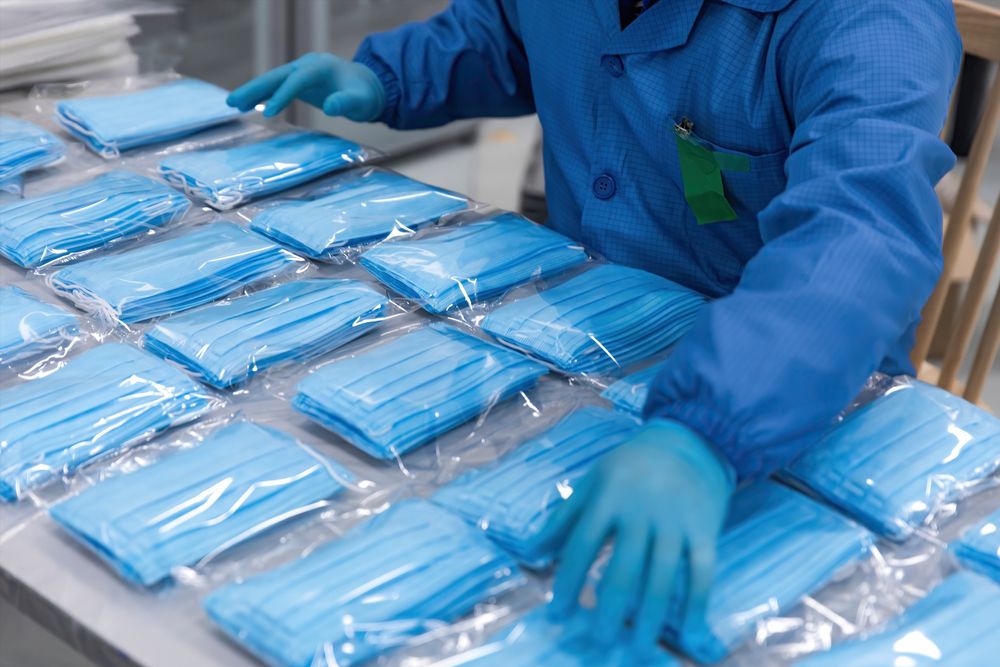 Personal Protective Equipment (PPE) Exports to USA grows 300%
The COVID-19 virus continues to ravage the world with most countries across the globe falling prey to it. The United States of America has been hard hit with the country emerging as a global hotspot which is why we are seeing PPE exports to USA. The country leads the world in both confirmed cases as well as deaths from the virus. Almost seven months after the pandemic first made the headlines, the COVID-19 tally in the US (as on July 15, 2020) was 3,464,287 confirmed cases and 136,924 deaths.
The USA's attempts to tackle and treat the virus were stymied by the lack of medical equipment like Personal Protective Equipment (PPE) and masks. Reports on shortages of medical masks, isolation gowns, nitrile gloves and disinfectant wipes- all necessary equipment in dealing with the pandemic – first hit the headlines in March 2020.
There were reports in the international media of health care workers in the US reusing N95 masks or using trash bags as PPE gowns. Faced with chronic shortages, the US tapped the global market for PPE and medical equipment to deal with the crisis. Since then Vietnam has emerged as a steady and trusted supplier of medical equipment including PPE and medical masks to the US. Statistics reveal that the trade partnership in medical equipment has grown tremendously. Medical equipment exports from Vietnam to the USA registered a substantial rise.
BM International Group: Leading PPE exports to USA
Vinh Dang, the director of BM International Group, points out that the company has become a trusted supplier of medical equipment including PPE and medical masks to the United States. BM International is a leading international supplier of PPE equipment.
The company has offices in both US and Vietnam. With the surge in demand for medical equipment in the US – particularly PPE, medical masks, disinfection wipes and isolation gowns – the company has seen a 300 percent growth rate in its exports of medical equipment to the US. Director Vinh Dang points out that BM International was successful in tapping the surplus production of personal protective equipment in the ASEAN region for the US market.
The FDA approved stock of medical equipment has reached US shores from the ASEAN region.
BM International Group: Meeting the Demand for Quality PPE and other Medical Equipment
The BM International Group can source a wide range of high-quality medical equipment, especially high demand ones like PPE and medical masks. The company is an acknowledged name in the import-export business with well-established credentials in client & product sourcing, logistics & transportation, shipping regulations, quality assurance & checking.
According to Director Vinh Dang, the company has been focusing on import and export of medical equipment as the world battles with the devastation caused by COVID-19. Protective gear like PPE, medical masks, disinfection wipes and isolation gowns are essential to prevent the spread of the virus.
Experts from WHO, CDC and other health organizations have pointed out that the only way to control the pandemic is to break the chain of transmission.
Medical equipment like PPE, medical masks, disinfection wipes and isolation gowns play a major role in helping to break the chain.
Medical Equipment Exports from BMI: The Product Range
Medical Masks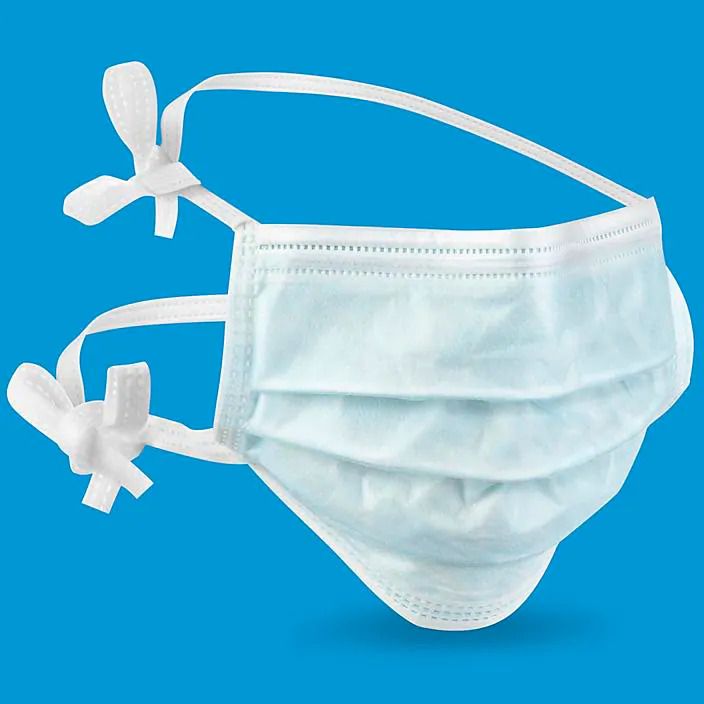 Medical masks have become an important tool in the battle against COVID-19. Several countries across the world have made the use of masks mandatory. Others have issued advisories cautioning citizens to use masks in closed environments where social distancing is difficult.
At present, both WHO and CDC advise the use of masks along with other measures like hand hygiene to prevent the spread of the virus. How do surgical masks help prevent the spread of infection?
According to information provided by the Mayo Clinic, "the medical mask protects the wearer's nose and mouth from contact with droplets, splashes and sprays that may contain germs. A medical mask also filters out large particles in the air. Surgical masks may protect others by reducing exposure to the saliva and respiratory secretions of the mask wearer."
Experts say that a medical mask provides sufficient protection for people who are not in the high-risk category. However, for frontline health workers and other COVID warriors.
Isolation Gowns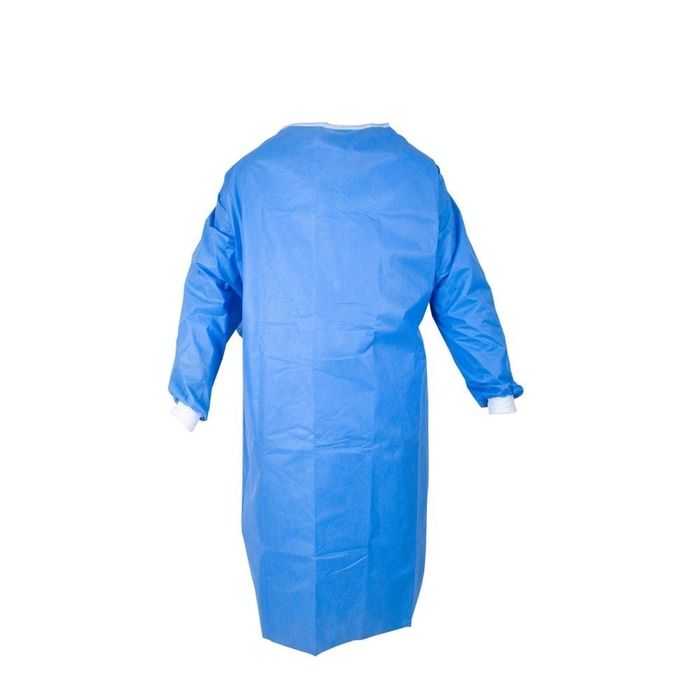 Isolation gowns are personal protective equipment which protect the wearer by creating a barrier when he/she comes in contact with potentially infectious material. With a rampaging organism like the coronavirus, isolation gowns are indispensable for the protection of health care and other frontline COVID workers. They form a part of the infection control strategy and help prevent the transfer of the virus from patient to doctors/nurses/healthcare workers when treatment protocols are being followed.
Given that they are used in different settings, there are several varieties of isolation gowns. According to the FDA definition, the levels of protection for gowns can be defined as follows:
Level 1: These are gowns used in minimal risk situations. It is used during basic care, standard isolation, a cover gown for visitors or in a standard medical unit.
Level 2: Worn during situations of low risk, Level 2 protective gowns are used while drawing blood, in the Intensive Care Unit (ICU) or a pathology lab.
Level 3: If a healthcare worker is in a moderate risk situation, Level 3 protection gowns are recommended. For example, health workers should use them during an arterial blood draw, inserting an intravenous (IV) line, in the emergency room or for trauma cases.
Level 4: Surgeons and other healthcare workers at high risk need Level 4 protection gowns. These are to be used during long, fluid-intense procedures or during surgery when infectious diseases are suspected. It is important to note that the right gown has to be used if protection is to be effective.
Disinfectant Wipes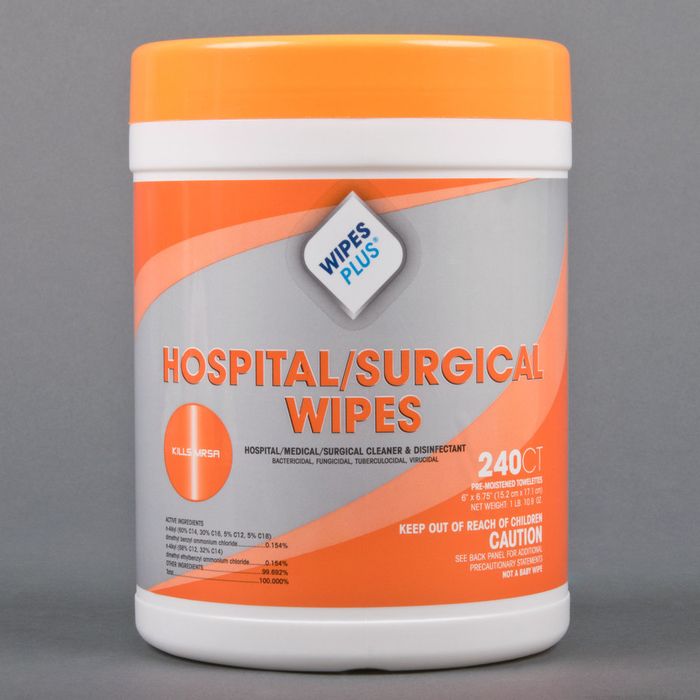 Cleaning and sanitizing homes or workplaces has become an ingrained habit with the spread of COVID-19. Disinfectant wipes are used to clean hands or surfaces where there is a danger of the virus lingering. This includes door handles, lift buttons, countertops, keyboards, phone surfaces etc.
With evidence suggesting that SARS-CoV-2 may remain viable for hours to days on surfaces, the CDC has advised the use of disinfectant wipes. The agency states that the cleaning of visibly dirty surfaces followed by disinfection is a best practice measure for prevention of COVID-19 and other viral respiratory illnesses in households and community settings.
Disinfectant wipes may be more effective than spray-and-wipe products in homes. Studies show that after spraying, people often wipe away the product off the surface before it has the chance to do its work. On the other hand, they are more likely to let the surface air dry after cleaning it with a disinfectant wipe. The CDC recommends the use of alcohol-based wipes containing at least 70 percent alcohol.
Nitrile Gloves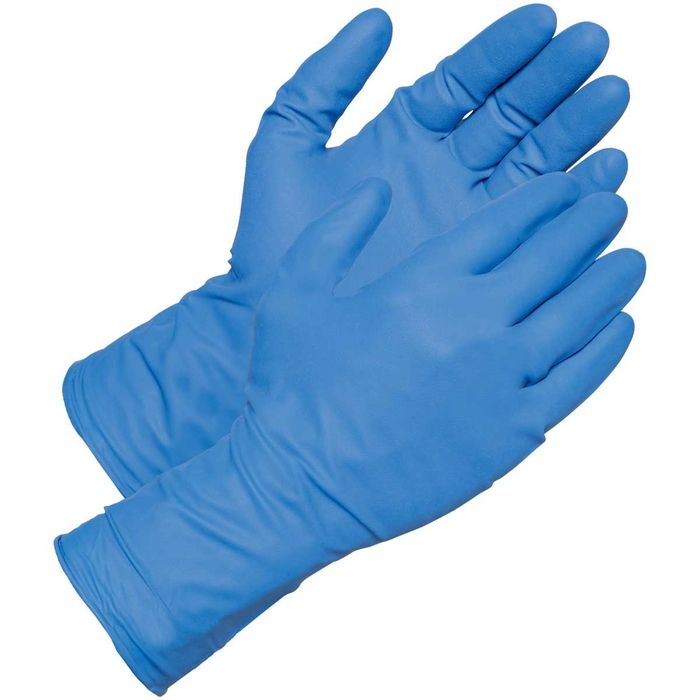 The use of gloves is important to prevent cross-contamination in hospitals. Nitrile gloves which are made of synthetic material are often preferred as they provide a high level of protection against viruses. They are almost as comfortable as latex glove as they have almost the same degree of stretch and flexibility.
With COVID 19, the popularity of nitrile gloves is on the rise. This is because these gloves are more puncture-resistant than latex gloves. This reduces the risk of contamination. Besides, there is no risk of latex allergy while using nitrile gloves.
Conclusion
Top-quality medical equipment like PPE gowns, nitrile gloves and medical masks are vital tools in the battle against coronavirus in the United States.
Our dedicated import-export team are available to help you meet your requirements. We help support Medical and Government agencies as well as our commercial customers. Even if you have a request which is a little different we can help support, for instance, we provide innovative manufacturing supply support for our partner Skinny & Co where we provide bottles, tops, and spray pumps for their custom hand sanitizer line.
Do get in touch if you would like to know more about our PPE import and export business arm and the medical equipment that we can supply and how we can help improve needs.